Kosh'harg!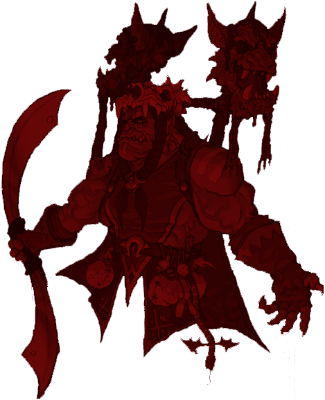 The Lich King has been defeated, and the Alliance have been kept at bay. The borders are safe - for now - and so it's time for us orcs to see to what's just as important in life as keeping your homes safe: Honouring the ancestors.
The time of the Kosh'harg is upon us once again, and so it's time we start making our way to the ancestral lands to pay homage to our heritage! The coming 26th day of the ninth month, we set out to our sacred mountain, Oshu'gun, for celebrations to be held in its fields! Bring drinks and food alike! For this ain't the kind of celebration you will want to miss!
All orcs as well as loyal friends to us orcs will be welcome to come and sit, feast, and perhaps even tell a tale or two of glorious times passed! So come, you orcs! And bring any who be willing to share in the feast! And leave your ill intentions at your cave! There will be no room for hostilities or fights here, unless they're plain duels! No blood is to be shed on our sacred ground on such an occasion!
For the Blood of the Tribe!
Kozgugore Feraleye